Icloud Unlock Hardware methods for iPad Pro 12.9 4G
Unlock iCloud for iPad Pro 12.9 4G
How to unlock iCloud for iPad Pro 12.9
How to Unlock Apple iPhone iCloud ID through Hardware Unlock Method
This tutorial will help you unlock iCloud on your iPad Cellular PadPro 12.9 GSM 4G. After removing iCloud you will have iPad Wi-Fi version. Sim-slot will not work anymore. GPS and Bluetooth will work. basically, you are converting GSM ipad in to wifi Ipad.
You will need to disassemble locked iPad Pro 12.9. I advise you to watch this video for full disassembly.
First you need to check your model, be careful and make sure you have the ipad pro – Model A1652. check the HD video to understand how completely disassemble the ipad pro. You must remove /  1 resistor. iPad Pro 12.9 4G will enter DFU mode. Connect the iPad Pro 12.9 4G to your PC or Mac. After that, you need to restore the iPad Pro 12.9 4G through iTunes with the latest firmware for Wi-Fi model and activate using the official method. NOTE: Turn off the automatic firmware update.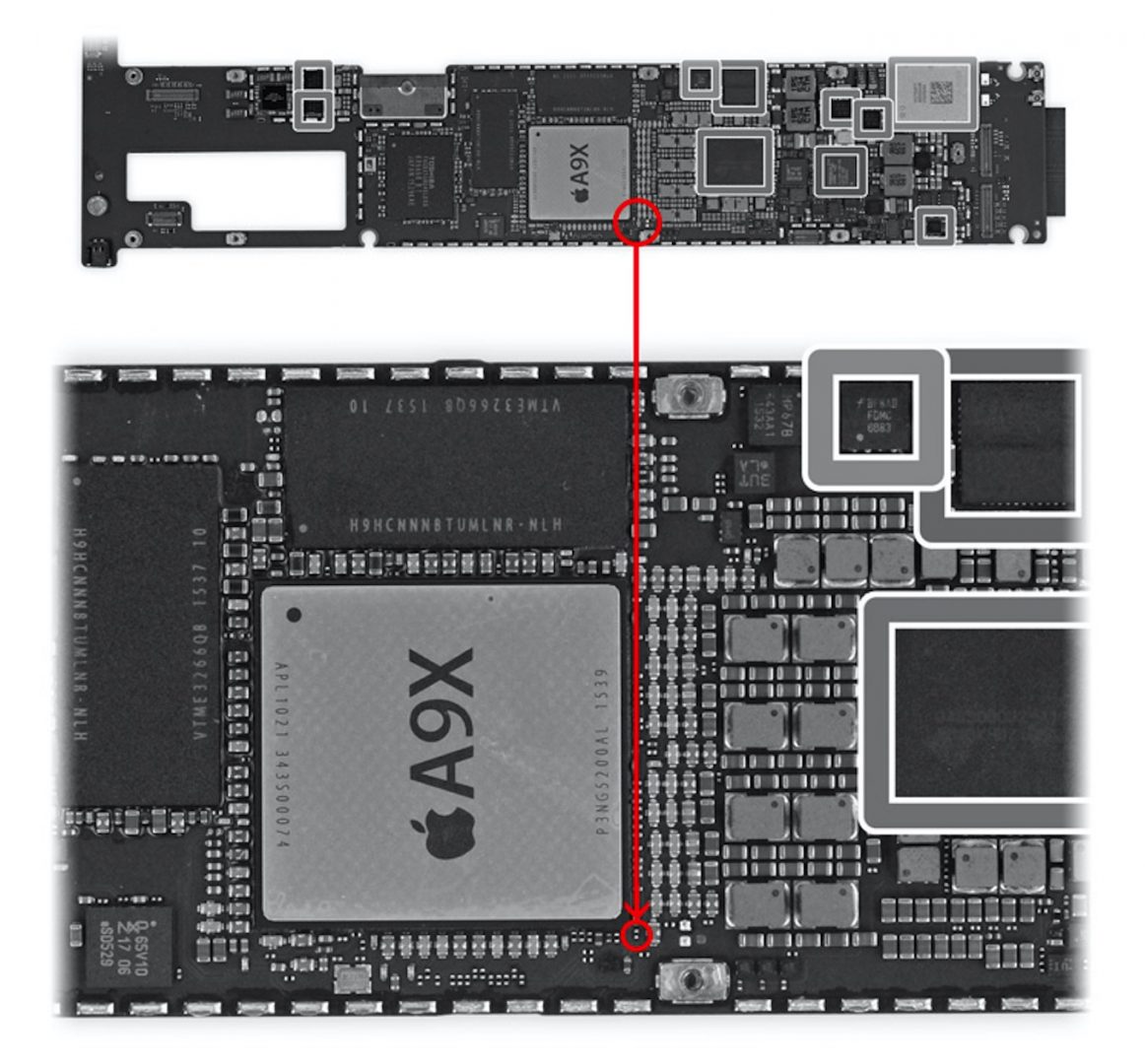 Icloud Unlock Hardware methods for iPad Pro 12.9 all steps follow video tutorial
steps:
Be careful if you are unsure about your skills, trust this work for professionals. Disassemble the iPad and disconnect the battery, take out the motherboard.
Now you have to find the resistor responsible for the GSM border_id. Its on the board close to the A9X ship. Remove them, you will turn off the modem and change the ID of your iPad.
Icloud Unlock Hardware methods for iPad Pro 12.9 all credits go pasha4ur and support his work.