Remove iphone restrictions passcode without losing data
Best Way to Reset Restriction Passcode on iPhone ipad or ipod
Fist what is restrictions passcode ?
This feature is a parental control on your iPhone, iPad, and iPod touch. You can use Restrictions, also known as parental controls, to block or limit specific apps and features on your iPhone, iPad, or iPod touch. If you activate the restrictions passcode you will need it if you want to install apps or make specific changes on your iDevice.
The easy way to remove iphone restrictions passcode is to restore your iphone to factory settings using itunes. If you don't mind lose your data just connect your iphone ipad or ipod to itunes and restore to factory settings all data will be erased you will have clean iphone.
Remove iphone restrictions passcode without losing data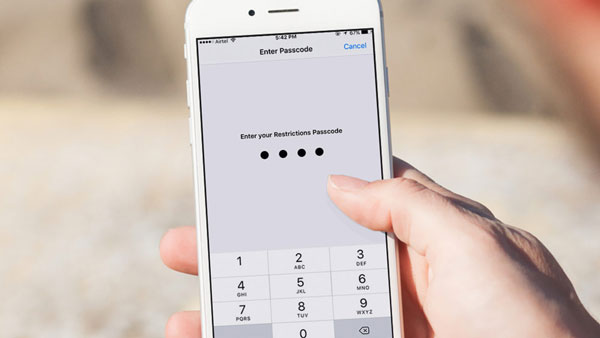 The best method, also the easy one is using this simple tool for windows and mac with terminal and will do all the work for you the restrictions passcode will be recovered by this simple software. how does this work ?
Forgot Restrictions Passcode Recover Quickly – iOS 10 9 8 7 6 and 5 (iPhone, iPod & iPad) using this pinfinder software.
when you select the restrictions passcode function the passcode will be stored into your backup files so you can find your pin code inside your backup. using this software will be simple.

Recover your forgotten iOS 7 to ios11 restrictions PIN code
1 – Go here for overview and instructions and download https://github.com/gwatts/pinfinder
2 – Go to the Releases section and grab the release for your OS (Linux, Mac, Windows)
3 – Make a local Backup of your iphone/ipad using itunes and be sure to DISABLE the encrypt backup option
4 – When that's done, just run the PinFinder app per the instructions on PinFinder page above.
For Mac, its just right-click, run in Finder, and click open when it warns you its not an authorized app author.
remove iphone restrictions passcode without losing data
Download latest version of pinfinder